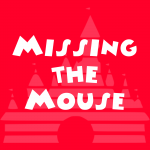 No normal episode could contain all the park news coming out of D23 so, instead, we went with a mega episode!
We start off with followup on the Pirates auction scene now that video of the scene is available along with a translation of the dialogue.
We now know the new name for the Star Wars land coming to Anaheim and Orlando, Star Wars: Galaxy's Edge. Will we ever remember to call it that or will we settle on Star Wars land? Also, Rex is now a DJ?!?
The Great Movie Ride will be closing on August 13th and it will be replaced by a new attraction, Mickey and Minnie's Runaway Railway! We discuss the quick shutdown of the Great Movie Ride and what we expect the new attraction to be like based on the blog post and the news that has come out so far.
Ratatouille for Epcot has now been officially confirmed! We discuss our feelings on the new attraction in the World showcase and the expanded France pavilion shown in the concept art.
The China pavilion will be receiving a new, seamless Circle Vision film. No date was announced for the new film but we're excited to see more country-focused World Showcase updates!
The long-rumored replacement of Ellen's Energy Adventure by a new Guardians of the Galaxy attraction is finally official. We talk Disney's reasoning for the attraction existing in Future World and how long Brad will be able to keep from complaining about it!
Changes are coming to Mission: Space in a new mission for the green version and a space-themed table restaurant next door. We talk about the possibilities with a new mission being added and where the new restaurant might end up.
Disney also announced a major Future World redesign is coming which appears to involve, among many other things, removing Innoventions. As the place where Brad worked during his college program, he is sad to see that go but we talk what this could mean for the big picture.
The Tron coaster from Hong Kong Disneyland is coming to Magic Kingdom! It will sit next to Space Mountain and will not cause the removal of the Tomorrowland Speedway as some people were guessing. We talk about how this will change the MK skyline and how the new attraction might affect crowd flow.
Two new hotels were announced for Walt Disney World: the new Riviera Resort, which will be a DVC resort; and an unnamed Star Wars resort. The Star Wars resort will be a new type of resort for Disney that will include immersive story-telling as part of the experience. What will this type of immersion look like, will we ever be able to afford a visit?!?
Continuing in the line of rumors being confirmed, the gondola project is now a confirmed project and will be called Disney Skyliner. We now know more about the general style for the "vehicles" and have seen confirmation of the initial routes. Will you have to get off at every stop? Will it ever be expanded? We may not have answers but we can definitely guess!
Not only content to expand transportation options in the sky, Disney also announced a new point-to-point transportation option called "Minnie vans". These vans are reportedly going to cost $20 flat fee to go anywhere on property. We discuss whether or not this is a transportation option we'd use or if we'd keep using other (Uber/Lyft/cab/etc…) options and what Disney might do to affect that decision.
Disney has also announced that Toy Story Land will officially open in Summer 2018.
A new theater is scheduled to be built on Main Street in Magic Kingdom as a venue for live shows like the Hyperion in Anaheim. What types of shows might we see there?
Finally, Disneyland is getting a change in California Adventure with the re-theme of Paradise Pier to Pixar Pier. We discuss how they might decide to re-theme the existing attractions and whether or not a certain dance party might come along for the ride…
Don't forget to leave us a review on iTunes so we can share the show! If you want to reach out you can find us on Twitter and Facebook.