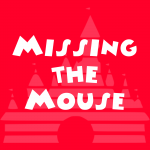 Though we could've sworn we covered D23 last episode, this episode we fill in some bits we managed to leave out last time.
Jeremy thinks the skyliner vehicles look a lot like the old skyway vehicles. We discuss what we think the ride vehicle size might be and how the transportation between locations might be handled.
Minnie vans are now in the wild. We follow up with some definite details on pricing, some other comparisons with alternate options, and a discussion on tipping.
The new mission for Mission: Space has a timeline! Disney has reported that it will be opening in August though others have seen evidence that the opening could be delayed until October. Who's right? Who's wrong? What the heck could it mean?
Check out the Crossed Wires podcast at crossedwires.fireside.fm
Don't forget to leave us a review on iTunes so we can share the show! If you want to reach out you can find us on Twitter and Facebook.