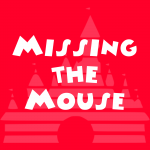 Disney has finally released this year's March Magic so picks must be made!
The new redhead scene change for Pirates has been scheduled for Disneyland and is done at Walt Disney World.
Don't forget to leave us a review on iTunes so we can share the show! If you want to reach out you can find us on Twitter and Facebook.