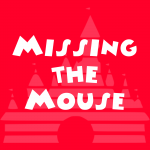 In this week's episode:
Disney has given more information about the new holiday offerings at Disney's Hollywood Studios. Return of the Osborne lights though? Nope. 🙁
Since this is our last episode before we go on a hiatus while Jeremy takes care of his wife and new baby, we discuss when we think it would be best to first take your kids to the parks. Why would two guys without kids want to discuss this? So we'll have audio proof of how naive we were someday of course!
Don't forget to leave us a review on iTunes so we can share the show! If you want to reach out you can find us on Twitter and Facebook.