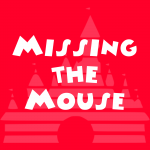 In this week's episode:
Walt Disney World weathered the hurricane well though some areas did experience some damage. The Jungle Cruise had enough damage to cause an unplanned refurb. But hey, Orlando also got some good things like an impromptu concert from Kristen Bell!
Ellen has finally spoken out about the closure of Universe of Energy (#fun) to be replaced by Guardians of the Galaxy (#boring) and she just wants Disney to know that she wants her robot back.
The citrus swirl has been left out of the floating fun for too long so there will now be a float version of it just like the Dole Whip! Because Brad can't talk so good, citrus swirl will now be known as switrus on our show.
Disney has announced the return of Disney After Hours for 2018.
Don't forget to leave us a review on iTunes so we can share the show! If you want to reach out you can find us on Twitter and Facebook.