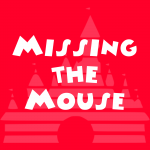 In this week's episode:
Jeremy and his wife are expecting a kid in October – Congratulations on the upcoming bundle of joy and mourning for uncertainty on when they'll be able to visit the parks again in the near future.
Grand Avenue is coming to DHS – Announced as part of an announcement about an upcoming pub, a new area will exist where Streets of America once was. We discuss why this area would exist and how it might work as part of the park theme and flow.
Pixar Pier updates – We've seen the concept art image of the new Pixar Pier but micechat has some more info on what is coming next. Jeremy wants to know what the theme will be for the fun wheel will be (Brad suggests the Tokyo DisneySea Toy Story Midway Mania Woody entrance) and we now know we were on point with our Dash California Screamin' retheme!
Minnie vans will be ordered using Lyft – Blogmickey.com did a great write-up on the new Minnie van ordering using the Lyft app. Why another app? Great question!
Don't forget to leave us a review on iTunes so we can share the show! If you want to reach out you can find us on Twitter and Facebook.