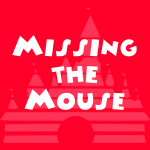 In this week's episode:
Mission Space Race is back, the recipe for alcoholic milk in Galaxy's Edge gets tweaked, the TSA bans coke bottles, and PhotoPass gets yet another value add.
Don't forget to leave us a review on iTunes so we can share the show! If you want to reach out you can find us on Twitter and Facebook.