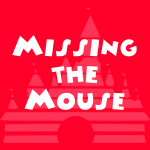 In this week's episode we try to do more than follow-up and are, somewhat, successful.
Disney has officially announced the reopening date for Mission: Space as August 13th. They have also provided some more details about the new green mission.
Thanks to a trip report from blogmickey.com we now know the answer on whether or not we'll need to tip when we take a ride in the Minnie vans! We also get some more details on some differences between the new service and other services like Lyft.
Brad has finally watched Potatoland and it is time to see if his feelings on the new style for Mickey shorts has changed (we also talk about Ku'u Lei Melody and Canned).
With follow-up behind us we are finally free to discuss a rumor that the Lights of Winter could be returning to Epcot in 2017.
We also briefly discuss Brad's neverending dream that the Osborne Lights (or something like it) could make a return.
Don't forget to leave us a review on iTunes so we can share the show! If you want to reach out you can find us on Twitter and Facebook.