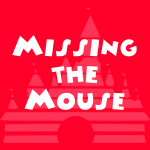 Programming note: Our sincerest apologies for Jeremy's audio quality this week. His silky, smooth voice will return next week.
This week we talk about Disney testing a new $20/day gift card in exchange for no housekeeping. Would we be willing to take Disney up on that offer? If not, what is the number for us? We also discuss the announced change to POTC where the auction scene will be changing.
Don't forget to leave us a review on iTunes so we can share the show! If you want to reach out you can find us on Twitter and Facebook.